The no of times we check our phone is 85 times per day, on average. What does that mean for you as a business? And what does it means for SMS marketing? That is an impressive number. SO how do we use SMS as a marketing tool and take the advantage of SMS Marketing?
Fact is that 80% of Millennials say their phone is the first thing they check when they wake up in the morning. We keep our phones handy and are always ready to use them to find information or check social media updates. Also, open rates for texts vastly surpass email (which is around 24%). It's clear that we are dependent on our phones. This dependency opens the door to test new mediums to reach consumers.
Mobile advertising works only if your message makes it to the consumer's inbox, and your ad is mobile-optimized. It's the only way to steer clear of the noise and get a positive Return on Investment.
Most online marketers are not sure of SMS marketing because they think it's more regulated than email marketing or is not much effective. But they are wrong as studies and numbers show us. Mobile-targeting tactics have cost you conversions, clients, and revenue. Meanwhile, SMS marketing lurks in the background, waiting for you to capitalize on it.
Text messages are almost read immediately after they're received
Here's why you should undertake SMS marketing to generate revenue.
The many advantages of SMS
Do you think that social media gives you a great return on your money spent? You think Instagram has good engagement rate? Or Twitter brings the cream crowd? You haven't seen then what text messages get you for your business.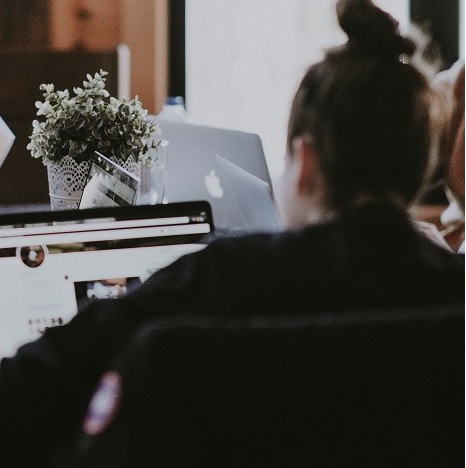 Advantage #1 -- The Engagement Rate
Texting has by far the best engagement rate of any marketing medium. Emails can sit unread for days in the inboxes. Phone calls can go unanswered for days. But text messages are almost read immediately after they're received. That's their beauty.
We already talked how dismal the open rates for email. The average CTR for PPC ads is even worse. The point is that SMS marketing is underrated and underappreciated. The likelihood of getting your message to the intended target is vastly higher as compared to email, PPC, organic, or social.
Advantage #2 -- Track the activity
You can easily track who opened your message, what links they clicked, and who ignored the message. There are countless texting platforms that allow you to manage your campaign all from your desktop. And Start Messaging is one great one to start with. You get delivery reports, and also come to know if a certain user has opened the SMS or not. 97% of SMS sent are opened within 3-7 minutes of delivery.
Advantage #3 -- Interactive content
Mobile messaging makes it possible to get feedback from your recipients quickly via a quick tap on the 'reply' button or a click on your link. You send an SMS with a link. The link can send the user to your website or app. They can interact with the page and engage with the business.
Advantage #4 -- Immediate delivery
The SMS when sent as a campaign (or even otherwise) are delivered instantly. Even if your users are in different time zones they will receive the SMS in their Inbox instantly. You can set up a campaign, send an SMS with say a link to your website and have hundreds of clicks within minutes.
Advantage #5 -- Personal touch
Sending a text message via your mobile device gives you an informal opportunity to personalize the message. You can write an SMS as though you are talking to the customer in person. And since a mobile phone is a personal device the feel is also personal for the receiver.
Advantage #6 -- Brand Recall
If you have Tony Stark's number and have saved it then everytime he sends you a text his name pops up on your phone. But when you receive an SMS from the Bank on say withrawal of money from an ATM, you see your Bank's Name or a form of it. This is true with every business which uses an SMS service to connect and inform customers.
When you send an SMS to your customer from an SMS gateway, your business name pops up on your customer's phone. If you are Apple Inc sending an SMS then "APPLE" might be the pop up name. Your customer sees your business name and instantly associates it with the message delivered.
The opportunities with SMS are endless. You can personalize your message as you want. You can direct users to fun games where they can win coupons, and track every step of the conversion process. Or make them come to your store for buying merchandise. You can even ask them to share links on social media for getting views.
Start Messaging can help you in making SMS Marketing very easy. Sign up today and start connecting with your users. A secured SMS gateway such as Start Messaging will improve your sales and give you a competing edge