As the World finds itself in the midst of uncertainty during the Coronavirus outbreak, businesses are moving quickly to make crucial decisions to protect the wellbeing of their staff and employees. Business organisations world over want to ensure a level of business continuity without hiccups or commas.
As the situations change day-to-day, on some days more frequently, organisations are sharing crucial information with staff and customers to ensure everyone's safety. Businesses do not want their employees sick and on leave with a disease that currently has no cure in a time of a pandemic. This can affect their workings and surely not in a good way.
Since business orgs - small, medium or large - no one is exempted from the effects of the pandemic. Finding a way to broadcast messages quickly and with confidence in delivery is vital in these times. SMS gateways such as Start Messaging play a huge part in making this happen. As a channel that is widely welcomed in our day-to-day life, SMS is the best option. We receive doctor's appointment reminders, school closure notifications due to bad weather and Bank notifications. Text messages are now a crucial medium of communication during times of a pandemic.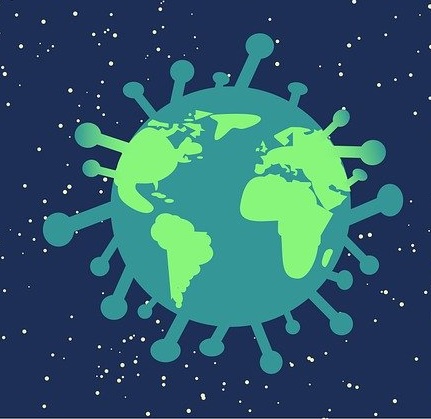 Photo by Miroslava Chrienova from Pixabay
High Delivery Rates
Start Messaging's connections with telecom networks gives you the best level of assurance that text messages will be delivered within seconds. Many other providers cannot offer guaranteed delivery. With us you can even choose the time of delivery i.e. you can schedule SMS delivery for a future date or a coming hour. Your message get through to the intended recipient when you want it delivered.
Pre-planning
Start Messaging offers scheduling of SMSs to be sent, so messages can be drafted in advance and scheduled for the most effective time. This is ideal in many situations.
Informing staff not to come to the office
Informing employees about salary delays
Informing parents not to drop children at school
Informing patients of their revised visit time
Informing the public at large about precautions during a pandemic
Informing vendors about delayed payments
As there continues to be questions over large scale events taking place, sometimes right up until the last minute, SMS can play a crucial role in contacting all attendees with relevant updates.
Text messaging is the most frequently used smartphone feature
Sharing of Complete Information
Don't let 160 characters restrict you. Short links can be included in all text messages. Thus you can guide your recepients to documents or web pages containing further advice and information. With Start Messaging, NO ADDITIONAL COST is charged for such inclusions.
Two-way Communications
News coverage has been extensively reporting the strain on the different governments, medical and healthcare systems. Doctors are on call at some places to speak to patients about the symptoms. Two-way SMS communication can be carried out directly from Start Messaging's panel or integrated with any system virtually to send an SMS with queries to a mobile phone, cutting down the time required to speak to each person individually. The recepient can answer with simple keywords.
This type of communication can be done on a mass basis, saving huge amounts and time and via a channel that is native to all mobile devices, even the humble feature phone. One thing to be noted here is there will be an increased price for this but this price is still very less than the amount of time and efforts that one to one talk requires.
Start Sending Now
Start Messaging's platform is robust enough to meet the quick demands of businesses. A self-serve platform with affordable packages means you can use it with ease and fluidity of dynamic organisations. From deciding to adopt SMS communications to broadcasting a message to hundreds, or hundreds of thousands of contacts, the time-frame is just only minutes.
Set up your account today with Start Messaging - Sign Up Now. You can buy SMS credits as per your budget and start sending SMS from our panel or integrated our secured APIs with your systems. We have APIs in all major coding languages.